Posted: 11th December 2013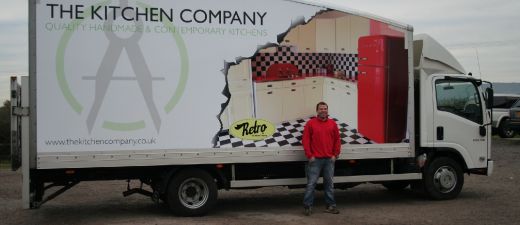 Well, what a busy few months we have had! Our new shop in Taunton has been a resounding success and our Retro range has really taken off. Having the Retro display in the front window at Taunton was a really brilliant launch pad for it causing many second takes as people walk or drive by.
Our Wellington shop; is now having new displays fitted with another stunning display for the front of the shop, (not Retro – you will have to wait and see!).
One of our old faithful lorries decided we had worked him too hard and refused to do anymore so he has gone to pastures new. We have replaced him with a brand new lorry that is so pretty it must be female so from here on in will be referred to as She! Is there such a thing as a pretty lorry you ask – just take a look at the picture.